General, Staff Highlights
Meet Our Team Members From 2019
Get to know the amazing people who joined the New Profit team in 2019!
Get to know the amazing people who joined the New Profit team in 2019!
Julie Asher – Associate Partner, ECSO
Julie joined the team in March as an Associate Partner leading the day-to-day management of the Early Childhood Support Organization Initiative. Julie brings extensive experience in early childhood from a variety of different levels. Julie started her career in Massachusetts helping early care and education professionals understand the state legislative process and how to be advocates in that process. After graduate school, she served in key policy positions for New York City's Administration for Children's Services, playing a role in the development of citywide plans for early care and education and child welfare. At Robin Hood, Julie shaped and grew the foundation's early childhood portfolio, working with some of the best-in-class nonprofits in New York City to improve and expand their impact. Returning to the Boston area, Julie joined Harvard's Center for the Developing Child and focused on facilitating partnerships between researchers, practitioners and policymakers to apply the science of child development in new ways. Most recently, Julie served as deputy director at Silver Lining Mentoring, leading organizational strategy and operations.
---
Ela Bajus – Manager, People Operations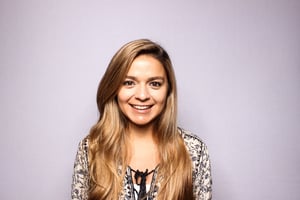 Ela Bajus joined the New Profit team in January. In her role, she focuses on performance management, professional development, diversity and inclusion capabilities, culture change work, and our overall People Operations/Human Resources team functions. Prior to joining us, Ela spent eight years at City Year where she carved a path through development, new site development, and strategy/Human Resources (most recently co-leading City Year's national diversity, inclusion, equity, and belonging initiative).
---
Jatira Cotten – Senior Associate, Finance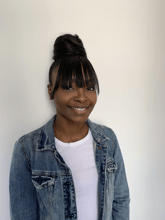 Jatira joined the New Profit's team in August to help manage New Profit's financial operations, including accounts payable/receivable, payroll, benefit administration, and expense reimbursement. Jatira was born and raised in Cambridge, MA and attended Bentley University where she majored in accounting with a minor in philosophy. Jatira has held roles in both accounting and human resources, including working within the accounting department at YouthBuild USA where she managed accounts payable.
---
Eric Gratton – Executive Assistant, Executive Team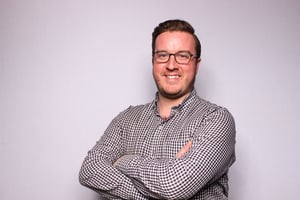 In May we welcomed Eric to the New Profit team as an Executive Assistant supporting the Executive Office and the Board of Directors. In this role, Eric is a core part of the team helping to drive the effectiveness and efficiency of the Executive Office, helping to coordinate efforts across our internal leadership and Board of Directors. Eric comes to us from S&P Global, where he has held a variety of roles since 2013. Most recently, he provided administrative, project management, and event planning support to an Executive Vice President and six senior managers on the Public Affairs team. He has also worked for and volunteered with a number of musical organizations, including the Boston Symphony Orchestra.
---
Glendean Hamilton – Associate Partner, Learn to Earn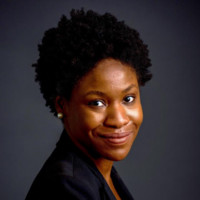 In November, we welcomed Glendean Hamilton who joined New Profit's Learn to Earn team as an Associate Partner focused on the Postsecondary Innovation for Equity Initiative (PIE). Glendean most recently worked as a Program Manager of Mayoral Relations at Bloomberg Harvard City Leadership Initiative, a partnership between Harvard Business School, Kennedy School of Government, and Bloomberg Philanthropies that provides executive education and leadership development programs to the world's leading mayors and senior executives. Prior to her role at Harvard Kennedy School, she worked at the Nellie Mae Education Foundation. She has degrees from the Kennedy School, as well as Smith College in Northampton, MA.
---
Dr. Angela Jackson – Partner, Learn to Earn
Dr. Angela Jackson joined the New Profit team full time in 2019 as a Partner leading the firm's Future of Work Initiative and investments in Learn to Earn, which seeks to close the career-readiness gap for Americans from low-income backgrounds. She recently completed the Doctor of Education Leadership program at the Harvard Graduate School of Education. At Harvard, Dr. Jackson's research focused on using strategic capital deployment to increase the pool of diverse social entrepreneurs, and specifically codified and examined effect philanthropic investments in underserved communities. Previously, Dr. Jackson was the Founder and CEO of Global Language Project (GLP), an educational nonprofit leveraging world language learning to equip students for opportunities in higher education and the workforce. In that role, Dr. Jackson raised more than $10 million dollars over five years to change the trajectory of hundreds of young lives by empowering them with valuable knowledge in a second language. Prior to GLP, Dr. Jackson spent three years as the Head of New Channels Marketing at Nokia, and seven years in increasingly senior marketing positions at Viacom Media Networks.
---
Nithya Joseph – America Forward, Advocacy Director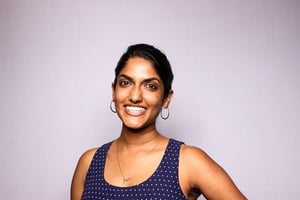 Nithya joined New Profit in May as America Forward's Advocacy Director working out of our DC office. As Advocacy Director, Nithya has been leading America Forward's K-12 education policy, education equity, national service, and advocacy capacity building work and contributes to America Forward's 2020 Presidential engagement efforts. Nithya previously served as a Senior Director at the Leadership for Educational Equity, where she oversaw various national programs that aimed to develop the policy knowledge and equity mindset of individuals as a means to advancing educational equity. Prior to that, she worked at the National Council on Teacher Quality where she focused her efforts on analyzing and advising stakeholders on state- and district-level teacher quality policy trends and best practices. She also worked at StudentsFirst, researching and writing about teacher-quality policy and mobilizing constituents to advocate for legislation change in states across the country. Nithya began her career at the District of Columbia Public Schools central office as an analyst. Nithya has a Master of Public Policy from Georgetown and a BA from the University of California, San Diego.
---
Abir Liben – Senior Analyst, Investment team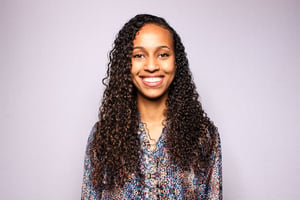 In May, we were thrilled to welcome Abir Liben as a Senior Analyst on the Portfolio Investing team. Prior to joining us, Abir was an Associate Consultant with Dalberg Advisors, where she supported the Ethiopian Jobs Opportunity Creation Commission in addressing youth employment through private sector development and strengthening the public education system. Abir holds a B.S. in Urban Planning from the Massachusetts Institute of Technology. In her role at New Profit, Abir uses her strategic, adaptive, collaborative, and analytic problem-solving skills to support the Portfolio Investing team and internal and external stakeholders.
---
Roger Low – America Forward, Policy Director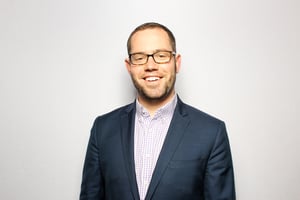 Roger Low leads New Profit's engagement with federal, state and local governments to advocate for Pay for Success, evidence-based policy, and effective workforce development approaches. He is currently working with social entrepreneurs, policymakers and other stakeholders on a reimagined strategy for public outcomes-based financing. Roger previously served as a Legislative Assistant and Policy Advisor for U.S. Senator Michael Bennet, where he took the lead in the Senate introducing the Social Impact Partnership to Pay for Results Act, a breakthrough federal outcomes fund. He also worked to include provisions supporting outcome-based contracting in the Workforce Innovation and Opportunity Act. Immediately before joining New Profit, Roger worked in the Colorado Governor's Office of State Planning and Budgeting, where he led the successful launch of the state's first three Pay for Success projects. Together, these projects will serve over 1,000 at-risk teens and their families through a mix of evidence-based home, school, and community interventions. This work informs Roger's current efforts to strengthen and scale the Pay for Success model, and leverage it to achieve systems change. Roger received a Masters of Public Affairs from Princeton's Woodrow Wilson School and a BA from Yale University.
---
Ethan Mauch – Associate, Investor Relations

Ethan joined the team in June fresh from McGill University, where he just received his B.A. in Industrial Labor Relations. While at McGill, Ethan had a year-long internship at CyclEffect Regenerative Ventures, a venture firm in New York that is focused on investing in sustainable practice startups. He also worked as a fundraiser for the McGill Alumni House, where he was the highest grossing student fundraiser in the fall of 2018 (over 70% of the prospects Ethan spoke to donated to McGill). We are thrilled that Ethan is bringing that expertise to New Profit!
---
Ben Painter – Associate, Investor Relations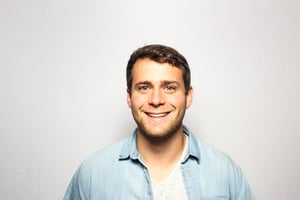 In July, we welcomed Ben to New Profit from Bowdoin College, where he just received his B.A. in Government & Legal Studies, with a minor in Visual Arts. Ben has had a longstanding interest in developing creative solutions to address the specific needs of communities in which he is a part. From an internship in rural South Africa with Axium Education to serving as the Vice President of Student Government at Bowdoin, Ben enjoys using creative, strategic thinking in meaningful ways to increase impact. Ben is also very passionate about mindfulness and meditation, and led the effort to normalize meditation practice on Bowdoin's campus. He partnered with other grassroots students organizations, sports teams, and college administration officials to give all students, faculty and staff free access to meditation exercises and classes on the 10% Happier app.
---
Karen Quarles – America Forward, Government Affairs Director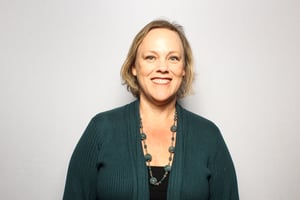 In June, Karen Quarles joined the team as America Forward's new Government Affairs Director working out of our DC office. Karen is responsible for leading our Early Childhood, Early Learning, Higher Education and Appropriations policy and advocacy work, partnering on emerging policy issues (from juvenile justice to child welfare), and contributing to America Forward's 2020 Presidential engagement effort. Karen has spent more than twenty-five years in both the public and private sectors advancing public policy at all levels of government. Most recently, Karen was the Executive Director for Legislative Affairs at the National Center for Missing & Exploited Children (NCMEC) where she led the organization's efforts to enact key child protection bills. Before NCMEC, Karen spent over four years at the American Red Cross Headquarters as the Director of Federal Relations where she oversaw the organization's outreach with the White House and federal agencies. Prior to the Red Cross, Karen served as Deputy Director in the Washington office of Governor Arnold Schwarzenegger where she worked with Capitol Hill, federal agencies, and other state and local officials to advance and promote California's priorities on issues including education, immigration and agriculture. Karen's federal sector service includes appointments in the Administration of George W. Bush as the Deputy Assistant Secretary for Legislative and Congressional Affairs in the U.S. Department of Education and also at the U.S. Office of Personnel Management.

---
Brian Screnar – Partner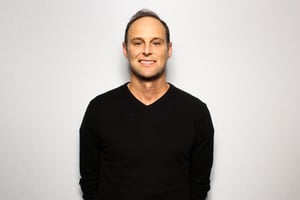 Brian joined the New Profit team as a partner in January 2019. In his role, Brian oversees the Seattle operations and manages regional engagement, communications and outreach, and works closely with the Founder and CEO to cultivate and steward individual investors, foundations, and social entrepreneurs. Prior to his work at New Profit, Brian served as chief of staff to the Founder & CEO of Intellectual Ventures, a private equity firm based in Bellevue, WA. In this role, Brian coordinated strategic business operations and project development for the company and managed priority initiatives for Dr. Nathan Myhrvold. Previously, Brian served as Senator Maria Cantwell's state director overseeing the Senator's policy and outreach priorities and managing her federal operations in Washington state. Prior to his position with Senator Cantwell, Brian served on Secretary Ken Salazar's senior leadership team at the U.S. Department of the Interior. During his tenure, Brian oversaw the Secretary's initial political appointments and organizational structure, and managed key departmental operations and policy initiatives, specifically coordinating inter-agency crisis management operations for the Deepwater Horizon Incident and representing the Secretary on President Obama's rural economic initiative.
---
Jenna Spencer – Manager, Investor Relations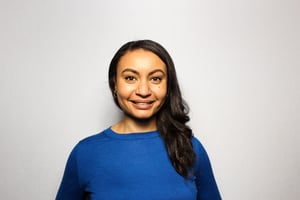 As a Manager on the Investor Relations Team, Jenna works to engage and support New Profit's investment partners in their strategic support of breakthrough leaders and systems-level change. Her work is focused on New Profit's education and Inclusive Impact initiatives. Jenna began her career as a high school English teacher in Providence Public Schools where she had the privilege of working with the most brilliant group of young people. She is passionate about a type of education which is rooted in coalition-building, community power, and liberation and believes that when thoughtfully leveraged, philanthropy can play a critical role in accelerating equity and healing in social change movements. Prior to her work at New Profit, Jenna served as the Development Manager for DC Public Education Fund, a non-profit focused on accelerating student achievement in DC Public Schools. Jenna is a TFA alum, has an Ed.M. in Education Policy and Management from the Harvard Graduate School of Education, and a B.A. in Africana Studies and Performance Studies from Brown University.
---
Kendall Stanley – Associate, Investor Relation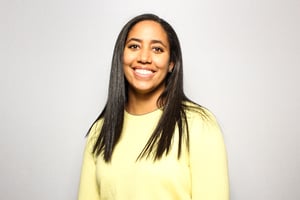 Kendall graduated from Wofford College in Spartanburg, SC, where she was a sociology and Spanish double major. She also played for Wofford's Division 1 women's soccer team. During her time in South Carolina, Kendall interned at Children's Cancer Partners of the Carolinas, assisting with fundraising events, donor visit preparation, and research. She's also interned in the development office at The Second Step, in Newton, MA, and this summer, Kendall completed an internship in the Advancement Office at Dartmouth College.
---
Gizela Thomas – Associate, Operations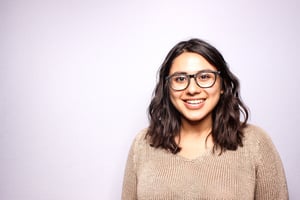 Gizela joined us in July as an Operations Associate after graduating from the Union College in Schenectady, NY where she majored in History and Political Science. Prior to joining our team, she worked for Schaffer Library, Schenectady, NY as a circulation work study student. Recently, she had an internship with the District Attorney's office of Schenectady, NY. Interning under the Special Victims Unit, she watched daily court proceedings and worked one-on-one with clients by recording victim impact statements and mailing out orders of protection.