March 14, 2019 (BOSTON) – New Profit, the national venture philanthropy organization, has announced the launch of Civic Lab to support innovative models of grassroots solutions that build civic trust and a strong civic culture in America.
Through Civic Lab, New Profit will provide one-year unrestricted grants of $50,000 and strategic capacity building support to help the entrepreneurs grow and increase the impact of their organizations, while also collectively contributing to the renewal of civic culture in America. The inaugural grantees of the new initiative are: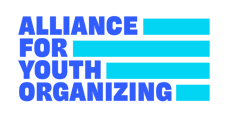 Sarah Audelo, Alliance for Youth Organizing: With 11 affiliates across 21 states, the Alliance supports and scales the work of local organizations, building a movement of young people, by young people, and for all people.
Emily Cherniack, New Politics Academy: New Politics Academy revitalizes American democracy by recruiting and developing servant leaders who put community and country over self to serve in the political arena. New Politics Academy focuses on leaders who have significant service experience (military, AmeriCorps, Peace Corps) and provides programming, leadership development, and guidance on political pathways.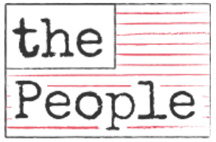 Katie Fahey, The People: Building on the success of Voters Not Politicians, which mobilized 14 thousand people in Michigan to end partisan gerrymandering, The People brings Americans together to engage in civil discourse and establish and carry out nonpartisan governmental reforms.
Rev. Gregory Holston, POWER: The largest organization of its kind in the mid-Atlantic region, POWER is an interfaith organization committed to building communities of opportunity that work for all. It represents over 50 congregations throughout Southeastern and Central Pennsylvania.
Steven Olikara, Millennial Action Project: Millennial Action Project (MAP) is the largest nonpartisan organization activating young lawmakers to transcend political divisions and strengthen our democracy. MAP's programs help over 800 leaders in elected office convene across party lines, develop and share innovative policy ideas, engage the public in cross-partisan political dialogue, and amplify impact stories to statewide and national audiences.
Darrell Scott, PushBlack: PushBlack is the nation's largest nonprofit media platform for Black-Americans with over 3 million subscribers. It builds deep, daily relationships with Black-Americans through their phones in order to transform Black civic engagement.
Kashif Shaikh, Pillars Fund: The Pillars Fund invests in and amplifies the leadership, narratives, and talents of American Muslims in civil society, the media, and public discourse. Through its funding programs, campaigns, and initiatives, Pillars identifies the next generation of American Muslim leaders and civic organizations and provides financial assistance and a connection to a broad network of civic actors in both the Muslim and non-Muslim communities.
---
Yordanos Eyoel, a Partner at New Profit who leads Civic Lab, said: "We have a crisis of trust in America with disengaged and disempowered constituents – threatening the core identity of our country. At the same time, we have a diverse set of democracy entrepreneurs and organizations that are building bridges across communities, demographics, and issue areas – strengthening our civic culture. Through Civic Lab, New Profit has selected a powerful inaugural cohort of seven organizations who are employing innovative models of organizing, who are recruiting and supporting a new generation of leaders for public office, and who are shaping a narrative that promotes unity and counteracts polarization. We are excited to partner with such a diverse portfolio of organizations that represent the growing ecosystem of democracy entrepreneurs."
Civic Lab's grantee-partner organizations were selected from a pipeline of 150 organizations based on the leaders' deep insights into the problems they aim to solve, innovative solutions for addressing these problems, track record of success, potential for growth, alignment with New Profit's support model, and a vision for systemic change.
Like all breakthrough leaders and organizations supported by New Profit, this group will receive unrestricted grants and one-on-one strategic coaching to help them build the capacity of their organizations, collaborate with each other, and take aim at changing the larger systems in which they operate. In addition, the cohort will form a peer learning community that will provide an opportunity for social entrepreneurs to connect, receive and give advice, and participate in an in-person convening structured around tackling key leadership and organizational challenges they face in order to deepen their impact and scale their models.
New Profit is excited to bring its 20 years of expertise to support the seven democracy entrepreneurs and their organizations to build strong institutions that can catapult their work and impact.